Yoga for Women (Level 1)
This class is taught by: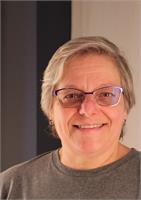 Yoga Instructor:
Click on name to see list of classes.
The stress of college guided Debbie to her first yoga class in the early 1980's. She found the relief and peace that she was seeking in yoga class, then and now. Deciding to certify after about 20 years of practicing yoga, she certified with Judith Lasater in 2003 at Yellow Springs, Ohio. Originally from Toto, Indiana, Deb continues to make her place among the Indiana yoga community.
Deb practices Gentle Hatha Yoga because she finds Hatha Yoga to be gentle and kind to the body, while increasing flexibility and strength. Her favorite pose in her practice is down dog. It takes her out of her normal positioning and requires her to be mindful of her entire body's placement.
One thing that she would want to say to a student walking into her class for the first time is "please hear my words, but listen to your bodies."
If Deb was a season, she would be autumn. She loves the settling, cooling and observing all the exciting colors.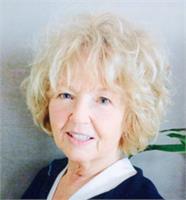 Yoga Instructor:
Click on name to see list of classes.
Barbara Thompson began her yoga practice in 1966 amid the turmoil of that decade. At that time her life was exhausting and she was too often tired. Then, a good friend brought over a book on yoga entitled, "Youth, Yoga and "Reincarnation." She was immediately inspired, and began practicing on her own while seeking a teacher to help her with the postures pictured in the book.
She practiced for about a year before being able to find a Hatha Yoga teacher in Holland, Michigan, named Jo Kennedy. Barbara was taken with yoga and the energy and peace it brought her. She felt balanced for the first time, and continued studying with her mentor for the next ten years.
She found that yoga was able to bring together a balance and self-awareness that was so important in her life. She began teaching, giving both private lessons and working with the YMCA from her own studio in Holland for several years before her life brought her to Bloomington, Indiana.
She went from a world of little yoga awareness to a plethora of choices, teachers and experiences in Bloomington. She studied under several teachers, getting a feeling of Bloomington's yoga world. She also began teaching yoga to the staff of various departments at Indiana University, before they developed classes to teach students yoga. She then rented a space from the Lynda Mitchell Yoga Studio to set up her own yoga offerings. Lynda Mitchell liked her style and incorporated her into the Lynda Mitchell Yoga Studio staff. Through the years they became friends and Barbara taught there from 2000 until the studio closed in 2013.
Now she brings to her classes her awareness of inner beauty and holistic health. Her practice is Hatha Yoga, and her class begins with the heart of Hatha Yoga, the breath. From a gentle beginning she moves her class through warming postures into the asanas. She offers Beginners Two Yoga, which includes her understanding of harmony of mind and body, personal balance and the peaceful approach of self-awareness within the world around her.
This women only class focuses on yoga practices for bone building, the pelvic floor, stiff joints, insomnia, hot flashes, and focusing the mind. A dynamic blend of techniques forms a practice designed for women's bodies in all stages of life.
Upcoming classes:
Sign Up

Sat

Aug 18 10:45 am - 11:45 am

with

Deb

Hackman




Sign Up

Sat

Aug 25 10:45 am - 11:45 am

with

Barbara

Thompson




Sat

Sep 01 10:45 am - 11:45 am

with

Barbara

Thompson




Sat

Sep 08 10:45 am - 11:45 am

with

Barbara

Thompson




Sat

Sep 15 10:45 am - 11:45 am

with

Barbara

Thompson




Sat

Sep 22 10:45 am - 11:45 am

with

Barbara

Thompson




Sat

Sep 29 10:45 am - 11:45 am

with

Barbara

Thompson




Sat

Oct 06 10:45 am - 11:45 am

with

Barbara

Thompson




Sat

Oct 13 10:45 am - 11:45 am

with

Barbara

Thompson




Sat

Oct 20 10:45 am - 11:45 am

with

Barbara

Thompson




Sat

Oct 27 10:45 am - 11:45 am

with

Barbara

Thompson




Sat

Nov 03 10:45 am - 11:45 am

with

Barbara

Thompson




Sat

Nov 10 10:45 am - 11:45 am

with

Barbara

Thompson




Sat

Nov 17 10:45 am - 11:45 am

with

Barbara

Thompson




Sat

Nov 24 10:45 am - 11:45 am

with

Barbara

Thompson




Sat

Dec 01 10:45 am - 11:45 am

with

Barbara

Thompson




Sat

Dec 08 10:45 am - 11:45 am

with

Barbara

Thompson




Sat

Dec 15 10:45 am - 11:45 am

with

Barbara

Thompson