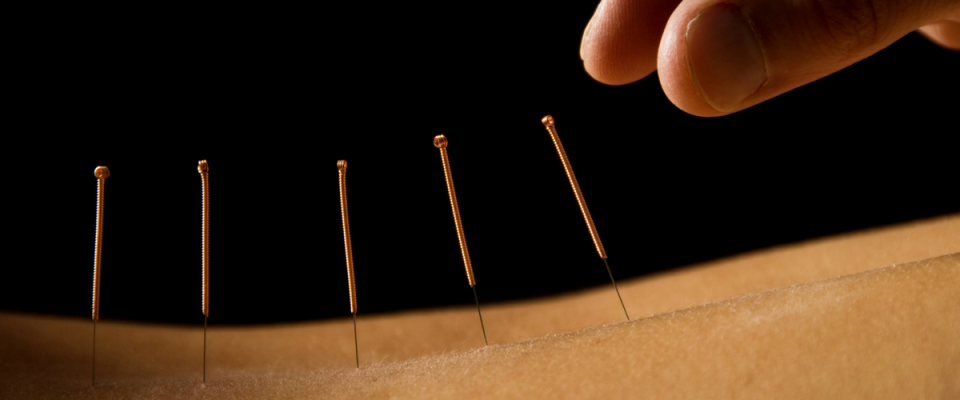 Acupuncture is the manipulation of qi or energy through the placement of hair thin filiform needles into the body. It aims to re-balance energy flow in the energy pathways of the body, also known as the meridians. In Traditional Chinese Medicine, when the bodies energies are out of balance we become ill, therefore the aim is always to return the body to proper energy flow.
Acupuncture was invented over 2,000 years ago and is becoming more and more common in western culture as a method to aid in a variety of health issues. Other areas of Traditional Chinese Medicine include herbs, cupping, nutrition, Tai Chi and QiGong.
Client Testimonials:
"I was extremely impressed by acupuncture with Jill! I saw her a little over 3 months to help optimize my fertility after trying to get pregnant unsuccessfully for 8 months at 33 years old. Acupuncture helped regulate my cycles after being on birth control for 15+ years. I just got a positive pregnancy test after trying for 11 months! As an added benefit, I now also have fewer tension headaches and muscle pain. The acupuncture process was very relaxing and felt like a trip to the spa! I will definitely start acupuncture much sooner in my fertility journey next time! Thanks Jill!" - Melissa C.
"Jill has been effectively treating a severe back injury and after yesterday's session I was completely pain free after being in weeks of pain. She possesses an extraordinary gift which led me to look into your services. I signed up for her Qigong glass because I am beyond impressed with her talents. I just wanted to pass along how happy I was with one of your employees." -Isabella B.
"My acupuncture experience was great for my first time. Jill was did a nice job explaining explaining everything and I really am feeling much better. I also like the interdisciplinary team approach that Amy and Jill are doing to help me. It's so much more than a I ever received in healthcare today. I'm a nurse and truly believe I'd more patients would use this for healing the world would be in a better place." -Deb B.
What is a session like?
In your first acupuncture session, you'll spend the beginning of the appointment talking with the acupuncturist about what has brought you in, the duration of the problem, and the intensity of the problem. Chinese Medicine uses a series of 10 questions to properly analyze the patient as well as checking tongue and pulse, so you will also talk through these series of questions. The Tongue is a map of the body and lets me know which system are being afflicted and if there is dryness, damp, heat, cold, excess, etc. going on. Your pulse will also be taken to check for the overall health and see what systems need the most attention.
After that, the acupuncturist will proceed with either cupping, acupuncture, or moxa (all a variety of Traditional Chinese Medicine methods). Often, multiple things are used within one session. Acupuncture needles are inserted into the body and usually retained there for 30-60 minutes. After that time, needles are removed and put into a sharps container. The needles are one time use for safety.

At the end of your session, the acupuncturist might suggest dietary changes, exercises, or supplements post treatment.
Does acupuncture hurt?

Acupuncture needles are extremely thin and most often times painless. Sometimes they are accompanied by mild itching or a slight dull ache. We call this qi sensation. The acupuncturist will always check with each needle placement if anything feels uncomfortable. Most clients actually find the time period with the needles placed as very relaxing (and can often fall asleep).

How many sessions do I need?


This is a difficult question to answer because everyone's bodies are so unique. Factors that can impact how many sessions are needed include overall health, how long you have been experiencing the problem(s), and the length of time between sessions. Generally, acupuncture is most effective with a series of sessions which are at regular, consistent intervals. 5-10 sessions are typically recommended for optimal results.
How much does it cost?
Your first session (an initial session) is $100.00. Follow-up sessions are $85 or you can purchase a 4 session package for $300 ($75/session).
Conditions which Acupuncture has Been Shown to Effectively Treat
Psychological Conditions
Depression

Anxiety

OCD

PTSD

Somatization disorder

Hypersomnia

Insomnia
Musculo-skeletal Conditions
Muscle pain, swelling, stiffness, weakness

Localized traumatic injuries, spains, strains

Tendinitis

Fibromyalgia

Work and sports related injuries

Low Back/Neck Strain

Osteoarthritis

"Frozen Shoulder" or "Tennis Elbow"

Sciatica
Conditions of the Eye, Ear, Nose & Mouth
Acute conjunctivitis

Central retinitis

Myopia (in children)

Cataract (without complications)

Toothaches

Gingivitis
Gastrointestinal Conditions
Spasms of esophagus and cardiac

Irritable bowel and colitis

Gastroptosis

Acute and chronic gastritis

Acid Reflux

Acute duodenal ulcer (without complications)

Constipation

Diarrhea

Benign amenorrhea

Appetite suppression
Neurological Conditions
Headache and Migraine

Facial Palsy (early stage)

Paresis following stroke

Peripheral neuropathies

Meniere's Disease

Neurogenic bladder dysfunction

Disc problems
Respiratory System Conditions
Acute sinuitis

Acute rhinitis

Common cold and allergies

Acute tonsilitis

Acute bronchitis

Bronchial asthma
Gynecological Conditions
Infertility

PMS

Dysmenorrhea

Menopause syndrome

Gynecological Conditions