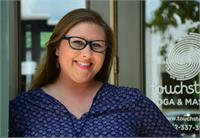 Rachel is a licensed Massage Therapist in Indiana and Kentucky. She received her Massage Therapy education from the Louisville School of Massage where she maintained her relationship and continued education as a student supervisor after graduation.
She has recently moved to Indiana for love and ongoing personal growth. Her goal in life has been to help others, through a process of obtaining a Bachelors in Psychology to a Masters in Counseling paired with over ten years of therapeutic service she has found a fit that meets her goal!
While working in a psychiatric residential treatment facility she saw the benefits and shortcomings of talk therapy/counseling. The body holds stress, memories, depression, anger etc. that the mind cannot always express.
It was during this time that she pursued Massage Therapy to better help others. She has seen Massage as an excellent way to release the tension in life, believing Massage is more than stress relief or a once-a-year treat, but rather something the body, mind, and soul need to maintain overall health and wellness.
She is trained in various techniques including Trigger Point Therapy, Swedish Massage, Prenatal, Chakra balancing, Deep Tissue and Thai Yoga Massage. Rachel can address specific issues of complaint while easing the client into a realm of relaxation. She views massage as a science and an art, having practical and indirect benefits with very minimal, if any, side effects. She strives to help others through massage to the best of her known ability while maintaining integrity, honesty and genuine intent toward the strengthening of the goodness in others. Rachel considers it an honor to do the work she does and she looks forward to working with you!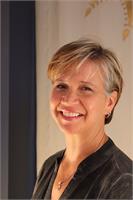 Ann Dorwin is a clinical massage therapist, experienced in medical settings. Her practice is focused on the treatment of musculo-skeletal and systemic issues, particularly as related to the management of disease and chronic conditions, and to pregnancy, infant and women's health.
A graduate of Indiana University with a BS in Applied Health Sciences and a BA in Psychology, Ann is also honor graduate of the Arizona School of Integrative Studies program at the College of Lake County and the recipient of the Marilyn Henderson Memorial Scholarship for women in healthcare. Her original training included Swedish, deep tissue, NMT, sports and chair massage, as well as some holistic studies in reflexology, Cranial-Sacral and Polarity therapies. After receiving her NCBTMB national board certification in 2011, Ann began her healthcare career by establishing a successful comprehensive therapeutic massage practice in partnership with a thriving OB/GYN practice inside Advocate Condell Medical Center, north of Chicago.
Ann currently holds certifications in lymph drainage, pathology of edema, prenatal and postpartum massage for women, and infant massage instruction. Her patient services for Touchstone include massage and manual therapies for post-surgical lymphedema and oncological care; management of high blood pressure, diabetes and fibromyalgia; prenatal care, postpartum recovery and infant massage instruction; myofacial release and neuromuscular therapy for rehabilitation.
A Bloomington native, Ann spent the first half of her life as a performing artist and director, touring with traditional circuses across the globe, and has now happily settled back into her hometown with her energetic young son. She loves her career in structural and somatic healthcare and is committed to the treatment, care, support and healing of the whole person, across the lifespan. Because the world is a better place when we feel like our better selves!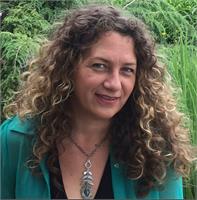 Amy has been practicing massage since 2001, her soulful work is so soothing that it hard not to drift off to sleep. She creates a total sensory experience that supports clients as they develop consciousness of their own relaxation. Her interest in deep listening and in creating an environment where clients can feel and own their own healing process. Gentle touch supports breath awareness and deep relaxation. Amy has been a dancer for many years and continues to teach and explore dance as a healing modality.
Amy is also a certified Holotropic Breathwork facilitator with Grof Transpersonal Training. She believes in the body's intelligence and its power to heal through practices that involve mindfulness, movement and breath. She's led workshops in Mount Shasta, Santa Cruz, Bloomington, and St. Louis, and traveled to trainings in Europe, South America and throughout the United States.
A multidisciplinary artists with a focus on the body, Amy holds a Masters of Fine Arts in installation art and performance, as well as a Bahelor's Degree in Ballet and Psychology. She is a a former professional modern dancer. Amy grew up in Brazil and continues to embrace cross-cultural practices in her work.